Halloween is a little while off yet…but you won't want to miss this new Scentsy Nightmare Before Christmas Collection 2021!

Disney and Tim Burton's The Nightmare Before Christmas products are coming on sale from 20 September— and this year's selection is bigger and better than ever, including new warmers and mini warmers, Scentsy Buddies and even a new fragrance — all inspired by the beloved residents of Halloween Town!

So what do we have on offer?!
Firstly, Jack's adorable sidekick Zero is being released as a Scentsy Buddy. His nose even glows when you hug him! Our customers have all said our Zero is the best quality and biggest they have ever bought! You can also get a new Oogie Boogie scentsy buddy – he glows, and feels all UKKY and sacklike!! Jack Skellington Scentsy Buddy and Sally Scentsy Buddy will also make an appearance in buddy form. And finally the Halloween town Mayor being released as a Scentsy Buddy Clip!
We're also excited to introduce the Oogie Boogie's Casino Scentsy Warmer with the signature Roll of the Dice scentsy bar. This amazing new candle fragrance is zesty citrus and dark fruits lurking beneath sage and balsam. I think we can agree that brew will dare you to test your luck! This fragrance will also be available as a Scent Pak.
We've also go the Lock, Shock, and Barrel Mini Warmer , along with the return of our bestselling Jack Skellington Mini Warmer!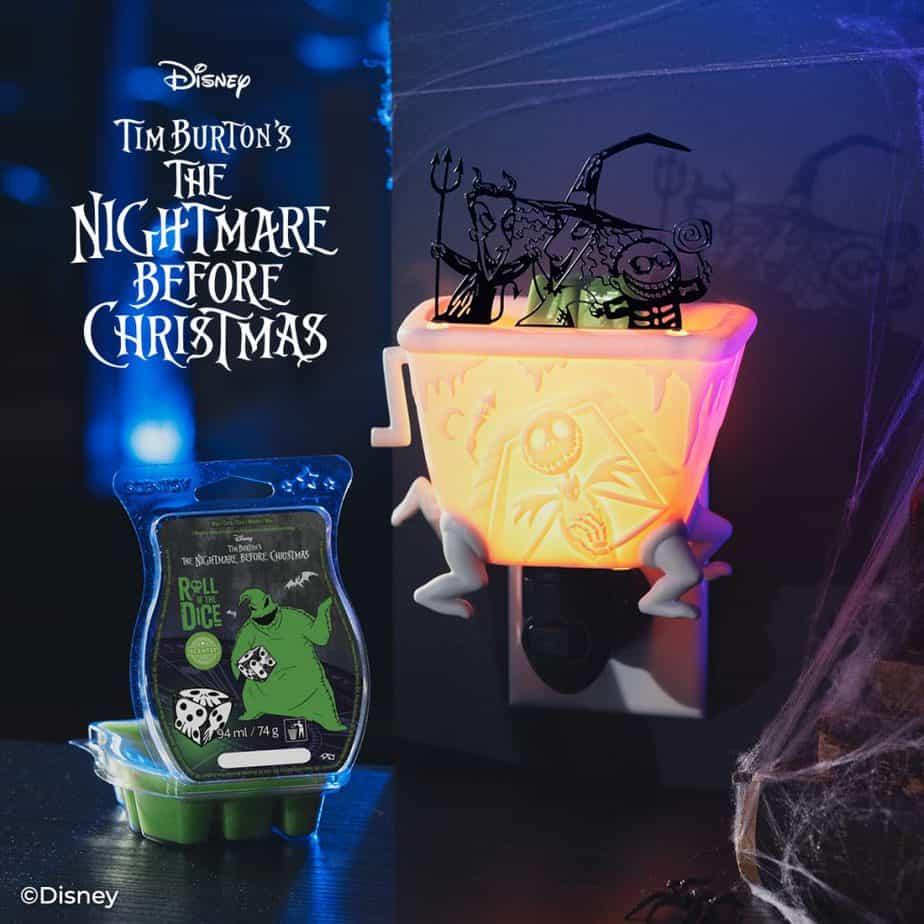 Our Halloweentown and Jack's Obsession fragrances also make a return in Scent Pak and Scentsy Bar form:
Jack's Obsession Scentsy Wax Bar: Eureka! This cauldron-full of apple spiced with clove and cinnamon makes for a ghoulishly grand brew.
Halloween town Scentsy Wax Melt: Everybody scream for a sinister potion of cranberry, apple and spiced cedarwood, concocted in the dead of night.